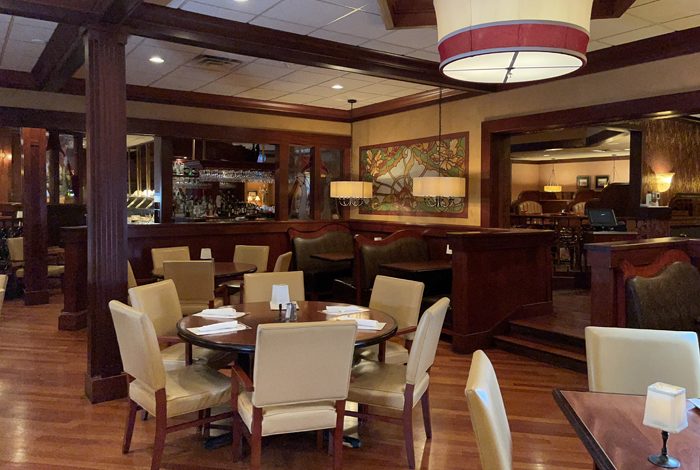 Only the greatest dining experiences stand the tests of time and taste. Minervas has proudly served guests since 1977, from the heart of downtown Sioux Falls.

Located at the corner of Phillips Avenue and 11 Street, Minervas is known for its deliciously diverse, evolving menu.

Guests return for generations to savor our hand-cut, in-house aged steaks, fresh seafood, chops, classic pasta dishes, the freshest salads, and house-made desserts.

Hours:
Monday-Thursday
Lunch Menu 11am – 3pm • Market Bar Only 3pm – 4:30pm
Dinner Menu 4:30pm – 9pm
Friday-Saturday
Lunch Menu 11am – 3pm • Market Bar Only 3pm – 4:30pm
Dinner Menu 4:30pm – 10pm
Sunday Closed

SMS Terms & Privacy
View Menus
Make a Reservation
Join Us
Incredible things happen in restaurants. We look forward to serving up your own memorable meal soon.
Hours
Monday-Thursday 11am – 9pm
Friday-Saturday 11am – 10pm
Sunday Closed
Decades of history are woven into every meal at Minervas. While the restaurant opened in 1977, its building in downtown Sioux Falls has been used as a well-love restaurant establishment as early as 1917.

As Schockley's, it was known for serving up hearty home-cooked meals that ended with a hot fudge sundae, along with a large assortment of fruit and candy for sale.

The Minerva name came in 1921, when a new owner renamed Schockley's Minerva Confectionary. Shortly after, it sold again and those new owners focused on the dining establishment instead of fruit and candy...
Learn More